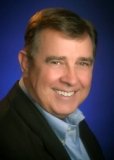 John's family has been in small business for over 125 years. From humble beginnings, he worked his way through college earning Bachelor of Science and Master of Arts degrees. Upon graduation, he served in the US Army as an airborne ranger commissioned officer in Korea, Vietnam and the US.
While serving at Central Michigan University, he increased ROTC enrollment from 17 to 174 freshman.
After falling in love with Hawaii and its people, John resigned his commission and entered the real estate business. John bases his business on honesty and providing the absolute best possible service while maintaining a sense of humor.
John has helped over 3000 families buy and sell homes. Over 98% of the properties he has listed have sold.
John utilizes cutting edge technology to assist buyers and sellers.
John was named one of the top 50 Realtors in North America by Howard Brinton and Bill Barrett.
For a FREE computerized property evaluation, send an email with property address. Thank you.