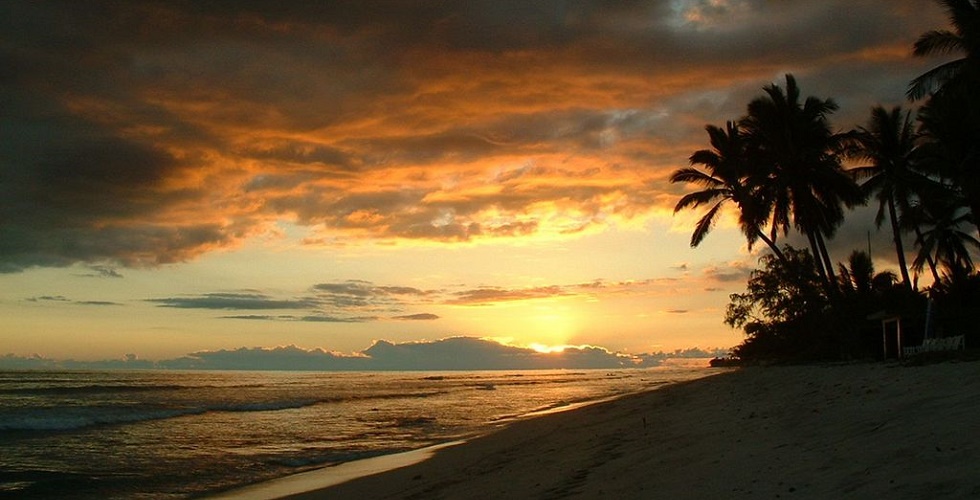 ʻEwa Beach or simply ʻEwa is a census-designated place located in ʻEwa District and the City & County of Honolulu along the leeward coast of Oʻahu in Hawaiʻi. The word ʻewa means "crooked" or "ill-fitting" in Hawaiian.
Along much of the South Shore of Oʻahu, ʻEwa is a reference to the direction of ʻEwa Beach, roughly westwards along the shore. Related terms are mauka (towards the mountains, roughly northwards), makai (towards the ocean, roughly South), and Diamond Head or Koko Head, roughly eastwards along the shore.
According to the United States Census Bureau, the CDP has a total area of 1.9 square miles, of which 1.4 square miles is land and 0.4 square miles is water. The total area is 24.06% water, consisting entirely of the Pacific Ocean off the island shore.
'Ewa Beach is served by the Hawai'i Department of Education. Elementary schools in the 'Ewa Beach CDP include Holomua, ʻEwa Beach, Ka'imiloa, and Pohakea. Ilima Intermediate School, and James Campbell High School are in 'Ewa Beach CDP. Schools nearby but outside the CDP include Keone'ula Elementary and 'Ewa Makai Middle
source: wikipedia.org
---
Find Your Way Around Ewa Beach
Walk Score